Synthetic Turf Infill Sand
With well over 40 years of trusted performance: TTII is a supplier of top-quality synthetic turf infill sand for the sports field, commercial and/or residential markets. Our sands are specifically designed and blended to promote superior achievement on artificial/synthetic turf applications.
As a silica sand producer and distributor – buying and supplying infill sand worldwide, we have formed strategic alliances with many quality silica sand producers.
We specialize in North American and Caribbean synthetic sports turf infill applications – as well as Mexico & Central America.
Our sands are a truly natural, recyclable synthetic turf infill. Mother Nature's own – direct from the earth.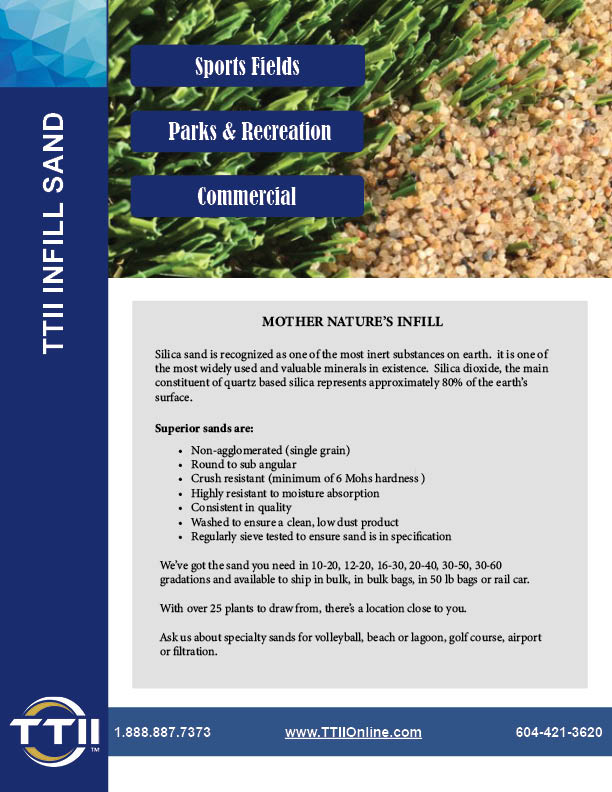 Architects/Engineers/Builders….questions about our sand? Contact Us