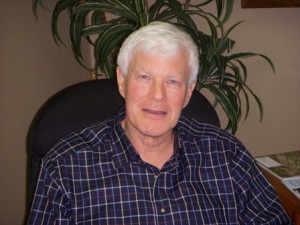 John B. Giraud
Managing Director
With over 46 years in the international supply of silica sands and concrete products, John is widely recognized as the industry expert for synthetic turf infill for sports field and residential and commercial markets.
As a former co-owner of the Target Group of Companies (now members of the QUIKRETE® Group) John travelled the world buying and selling quality sand products. John became involved at the inception of the synthetic turf wave in the 60's as it swept across North America and Europe. John was instrumental in the development of the original (& still most widely used) silica sand infill spec for synthetic turf. In 2002 he established Target Technologies and over the years grew the company to be the leader in synthetic turf infill products. A dynamic and genuine person, John has received government certificates for his work in protecting the environment. John has been instrumental in the development of our environmental products which include a world-wide synthetic turf recycling program.
John was elected Chairman of the Board of the Synthetic Turf Council in 2010, and re-elected for a second term in 2011. John will be the longest standing member on the board. Click below for John's full profile.
Target Technologies International Inc.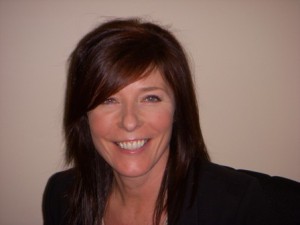 Nadia Minato
Manager – Sustainable Products
Nadia is a dedicated professional having 15 years of experience in the synthetic turf and freight industries. Nadia manages the operational side of TTII ensuring material availability and our high quality-control standards. Nadia takes care of all outbound media and maintains the most up to date information on our website. Nadia's experience brings a broad level of leadership and strategic expertise to our staff
Target Technologies International Inc.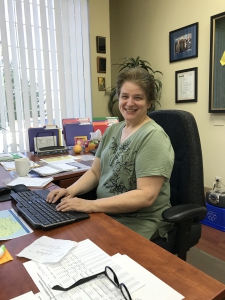 Lauralee Porter
Sales Coordinator
A goal driven member of our team, Lauralee strategically quotes materials from one of many of our plant locations to meet our client's specific needs. Lauralee possesses an extensive amount of knowledge of products and freight services. Lauralee's strong customer relations background and exceptional work attitude enables her to handle any last moment requests, order revisions or logistical dilemmas to get the job done on time and on-budget.
Target Technologies International Inc.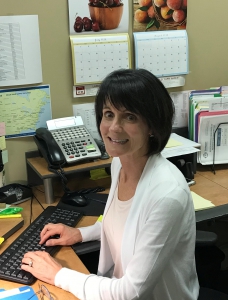 Chris Taylor
Sales Coordinator
Chris has an in-depth knowledge of customer service principles and has a strong accounting background. An achievement driven employee and dedicated team member Chris is able to take care of challenging and deadline oriented orders. Chris' high work ethic ensures the best possible service to ensure that our customers get what they need, when they need it.
Target Technologies International Inc.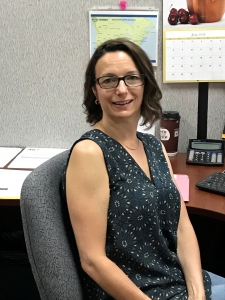 Stacey Mercier
Sales Coordinator
Stacey brings over 20 years of experience in account management and customer service. Utilizing her extensive background in customer support Stacey does an outstanding job to ensure our clients' expectations are exceeded.
Target Technologies International Inc.
Roberta Uno
Sales Coordinator
Roberta has a background in human resources and customer relations. She holds a Business Diploma at Capilano University and a Psychology degree at PUC (Rio de Janeiro, Brazil). A dedicated team member, combining her strong people relations background with a can-do attitude to ensure that our customers' expectations are exceeded.
Target Technologies International Inc.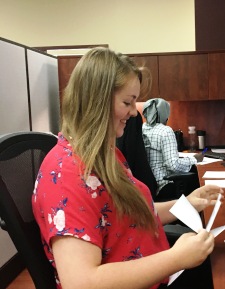 Morgan Waring-Jones
Accounts Payable Assistant
Morgan has over five years of customer service experience.
Her eye for detail and ability to thrive under pressure makes her a great asset to the team and gets those invoices paid on time!
Target Technologies International Inc.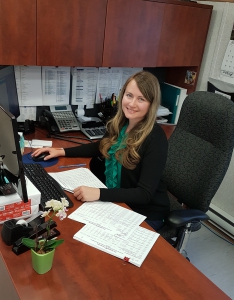 Tetyana Sohy
Accounts Receivable
Tetyana has over 15 years of experience working with customers and vendors in a variety of industries.
She has an undergraduate degree in accounting and an MBA in financial management.
Her strong analytical skills and detailed focus helps her to identify issues and solve them.
She has a positive attitude which has helped her develop great relationships with customers.
Target Technologies International Inc.