PRO-MAX 37 TPE Infill
TTII PRO-MAX 37 TPE is a completely recyclable/reusable synthetic turf infilling product, ranking it the most sustainable & environmentally conscious infill material in today's market and it because it's non-flammable it's perfect for indoor applications as well outdoor.
 TTII PRO-MAX 37 TPE Infill is manufactured in North America exclusively for Target Technologies.
 ** available in 2 gradations ** 
Approved by LAUSD's Office of Environmental Health and Safety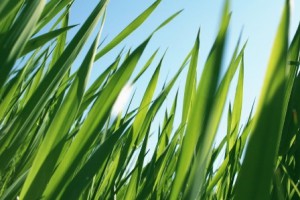 PRO-MAX 37 TPE Infill  (Thermo Plastic Elastomer) is derived from an environmentally inert material that is heavy metal, phthalate, biphenyl A, and vinyl free. The polyethylene-based polymer utilized is the same as used in such applications as heart stents and many food and beverage containers. The result is a revolutionary infill product. PRO-MAX 37 TPE maintains the elasticity and compression set of traditional synthetic materials, while emphasizing the sustainability and recyclability that buyers are looking for – with alternate synthetic turf infills. Due to its smooth surface texture PRO-MAX 37 TPE resists compaction, offers minimal impact on field drainage systems, and is less abrasive to the turf fibers – and to the athletes utilizing the field. Clean in appearance and odor-free, let PRO-MAX 37 TPE enhance the appearance and value of your next synthetic turf surface.

PR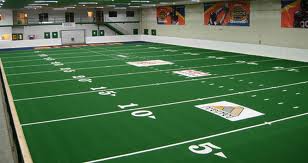 O-MAX 37 TPE Infill: Flame-Retardant to ASTM E648 Some TPE infills on the market have been found to achieve fire retardant ratings through less than environmentally-conscious means – specifically through the use of non-vulcanized SBR or EPDM fillers. Not so with TTII PRO-MAX 37 TPE – our infill passed the flame test without any retardant additives or compounds.  In recent testing utilizing ASTM E648 & in conjunction with sand infill and turf, TTII PRO-MAX 37 TPE achieved a Class I rating.
Perfect for Indoor-Arenas & Sports Facilities
Now with the prevalence of indoor-artificial turf playing surfaces becoming so common in North America, the challenge for architects, engineers and field designers has been to select a safe, high-performance infill for these facilities. PRO-MAX 37 TPE's E648 Class I fire retardant rating – along with its high-performance characteristics – makes this infill product ideal for use in closed, covered or indoor arenas and stadiums.
The Right Color – for the right application
Expect PRO-MAX 37 TPE infill to deliver a substantial heat reduction when compared to some traditional turf infill materials. The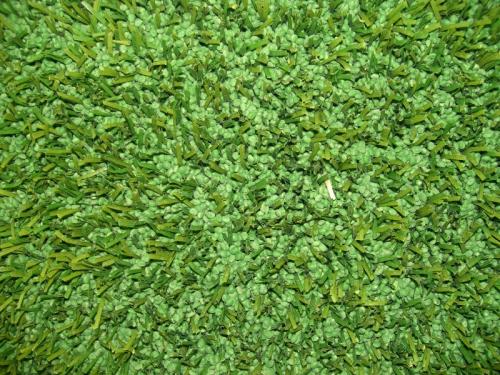 reason is simple: some green colors are dark in shading which generates heat. PRO-MAX 37 TPE's green is lighter in color, reducing heat-retention and our green is designed to be light stable – helping to retain original field color.
Superior Technology – Superior Performance
By using only the best virgin thermoplastic materials, colorants, and stabilizers, the perfect look and feel of a synthetic turf infill product has been achieved. PRO-MAX 37 TPE has a long term color stabilization package which ensures top of the class color fastness. Our engineered, semi-ovoid shaped TPE ensures product durability over the life of the field by ensuring better compression set, longer elastic life, and minimal loss of infill due to wear. This wear causes size reduction of other shape choices over the life of the field. For athletes PRO-MAX 37 TPE will roll slightly and offers excellent foot control – which causes fewer injuries to players. The shape of the material won't allow it to be ground down into a finer particle size and dust – unlike regrind or irregular shape infill will. This keeps dust down over the life of the product and helps to maintain the pellet integrity. These factors create a product that leaves the competition behind. Where "fly-zone" is a concern, PRO-MAX 37 TPE Infill has a specific gravity greater than water – meaning no particle floatation will occur during periods of heavy rainfall. 100% virgin material – no toxic fillers or additives
Some imported plastic synthetic turf infills – particularly those that are recycled or laced with "unknown fillers" – have been shown to contain lead, minerals, and other heavy metals. Not so with PRO-MAX 37 TPE. With PRO-MAX 37 TPE you get a material that is comprised of 100% virgin resins and additives, including only top-of-the-line color pigments and UV stabilizers. Not only does this ensure longer-life of the product, but also because the exact chemical composition of PRO-MAX 37 TPE is known – the safety of your clients and theirs is maintained. And for cold-climate performance….choose PRO-MAX 37 TPE Infill TPE. The choice of virgin base-resins not only ensures maximum performance, but also maintains granule integrity in cold weather conditions.
Ease of Installation – better playability
Because Target Technologies' PRO-MAX 37 TPE Infill contains no dust particulates, with uniform granule shape, this allows for more even granule dispersion during installation and because it's so clean there is no fear of drainage problems on the field. When athletes slide on the turf no dust is raised – enhancing player experiences during the game.
Sustainability: 100% pure/100% recyclable
Now more than ever forward-thinking state governments, municipalities, school boards and colleges are including considerations for end-of-life in their bidding process – for artificial turf field construction. Land filling of old worn-out fields is becoming more and more restricted, and will eventually be phased out in most jurisdictions. PRO-MAX 37 TPE Infill is the premium 21st century infilling solution for the life-cycle of your next synthetic turf surface installation. Futuristic in design – futuristic in sustainability. By virtue of its pure, unfilled nature – you can expect PRO-MAX 37 TPE Infill to deliver enhanced value in the recycled plastics market, at the field's end-of-life period. As worldwide demand for polymer materials is forecast to increase substantially in the coming years – with recyclable PRO-MAX 37 TPE Infill it may be possible for your clients to totally recoup their investment in this sustainable infill.
TTII PRO-MAX 37 TPE Infill
In essence – quality, sustainable PRO-MAX 37 TPE Infill may cost more initially but ultimately adds performance value to your turf system marketing.  TTII has the logistics and expertise to get your material on site, as and when required – with the industry's best value pricing.