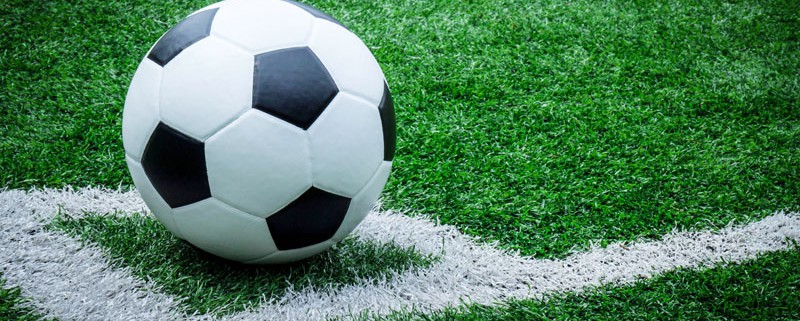 Lockport High School in Lockport, NY
The construction of a new synthetic turf field at Lockport High School in Lockport NY has just completed and we're very pleased to have been a supplier for this long-awaited projected.
From the Niagara Gazette:
Well, more like "levelity" for the veteran Lockport High School boys and girls varsity soccer coaches, respectively, whose winning tenures include years of playing home games on one of Western New York'd most notoriously uneven fields.
"We've gotten letters in recent years from some of the referees who didn't even want to come out here," said Hulshoff, now entering his 15th year as Lions' boys varsity coach.
"They almost refused to ref here because the field conditions were so bad. The field got to be so lumpy. I've had two or three players tear their ACLs on this field. We've played on worse fields for sure, but this just wasn't worthy.
When I saw this new complex for the first time, I was jumping up and down for joy. This is a dream come true. We've been waiting for this a long time."
On Tuesday afternoon, Hulshoff, Finnerty and Lockport School District district of facilities Tim Parker walked through the new complex on Tuesday, pointing out its many amenities, including a new, 500-seat bleacher that now dominates the skyline, a new covered scorekeepers and press box and an even, smooth artificial turf surface complete with Lions' logo that has LHS students talking proud.
"Our first fall practice is on Monday, Aug. 19, and our first game is the first week of September, so I know there are a lot of players coming back and trying out who are really looking forward to getting out here," Finnerty said.
"They're all real excited. We've got a young group coming back from last year and think they're all anxious to get started and actually play games on this field."
LHS boys and girls varsity and junior lacrosse and soccer teams will play games and practice on the new field, which will also host football practices, gym classes, and a variety of other activities.
Former Lockport students, like Parker, are impressed with what they've seen and the work being done by contractors that include Greenauer Excavation of Buffalo. About 100 construction workers and contractors are on sight daily, throughout the district, he said. Work began in February and should be completed next month, prior to the start of the new school year.
"This is what they call split fiber turf. It produces a truer ball roll for soccer and lacrosse and similar activities, whereas the football field turf is slightly different," said Parker, a 1984 LHS graduate
"The new baseball turf field surface on Beattie is pretty much identical with this, but they use a cryogenically-frozen rubber aggregate in there that produces a better bounce for baseball."
The soccer/lacrosse/football complex is part of a $12M Capital Improvements Project underway this summer throughout the high school and district.
Additional projects include extensive renovations to LHS science and locker rooms and at North Park, a variety of technology renovations.
"We're also going to be putting in a walking path to get from the high school to the Beattie Avenue fields that were put in last year," Parker said. "So far, everything I think has been moving along well. Construction has been on time. I know they've done a great deal of work in a short time."
Finnerty said it's a long time coming.
"I think this will be a great addition to the soccer, lacrosse — and football to a certain extent — programs," Finnerty said. "We're all excited and waiting for the season to start. I know all the players are excited to start."
https://www.ttiionline.com/wp-content/uploads/2015/05/soccer-ball-on-soccer-field.jpg
533
800
Nadia Minato
https://www.ttiionline.com/wp-content/uploads/2015/04/TTII_logo_2015_web3.png
Nadia Minato
2019-08-02 10:39:01
2019-08-02 10:47:27
Lockport High School in Lockport, NY