Target Technologies International Inc., a subsidiary of QUIKRETE is pleased to announce
John B. Giraud's milestone 45 years of service on July 4th with the Target Group of Companies.
John acted as an employee, then owner/director with the Target Group of Companies and now Managing Director of Target Technologies on behalf of QUIKRETE.
John was responsible at the beginning of his career for managing the retail dry mix concrete division; specialized dry mix concrete products for the construction industry; grouts, floor hardeners, self-levelling concrete products and other related dry mix products; sands and slags for sand blasting for the abrasive division; sales to the seedling industry for reforestation for the sands division; retail and commercial filter division; bunker and top dressing sands into the golf course industry which lead John to the synthetic turf industry and to international sales.
John's many accomplishments include participating on the board of the Synthetic Turf Council for seven years – the longest anyone has served on the board. Of those seven years he was Chairman of the Board for two. John was nominated for the Environmental Award for Canada three years in the late 90's and three years for the province of British Columbia. John was also nominated for Entrepreneur of the Year for two years for the province of B.C. in early 2000. John served as the business director for Southern Alberta Institute of Technology (S.A.I.T) taking him to China where he recruited and educated Chinese students on the engineering facilities of two universities and the shipyard industry.
John has successfully sold silica sand to Kuwait, 100,000 tons of silica sand from Australia to Hawaii, slag from Oregon to Chile, rock from Australia to Saipan and Guam, filter gravel to Czech Republic, aluminum oxide from Argentina to Chile, manganese sand from New York state to Australia, supplied 100 railcars of DiCal from Washington state to Hawaii for the agricultural industry and successfully been the leader in supplying silica sands and alternative infills (TPE, EPDM's and organics) to the different synthetic turf industries worldwide. John has pioneered the recycling of 100% of synthetic turf including the backing – the only company at this time that has the ability to do so worldwide.
John has a passion for his career, with the people he works with and the synthetic turf industry he has served for 45 years. At the age of 65 he plans to continue to 80+ with TTII/QUIKRETE.
http://www.ttiionline.com/wp-content/uploads/2015/04/TTII_logo_2015_web3.png
0
0
Nadia Minato
http://www.ttiionline.com/wp-content/uploads/2015/04/TTII_logo_2015_web3.png
Nadia Minato
2017-07-07 13:57:03
2017-07-07 14:00:24
John B. Giraud's Milestone 45 Years of Service with the Target Group of Companies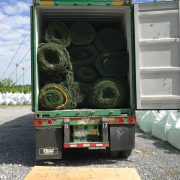 We are very pleased Loyola University in Baltimore, MD  chose to have their old synthetic turf recycled utilizing our program.  Currently, we are the only company globally able to recycle 100% of the turf including the backing and infill (if the contractor is unable to remove the infill cost effectively).  Once we have fully met our commitment to recycle 100% of the turf and produce post-consumer products, a Certificate of Compliance is issued.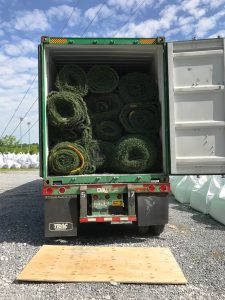 http://www.ttiionline.com/wp-content/uploads/2017/05/Fully-Loaded.jpg
2016
1512
Nadia Minato
http://www.ttiionline.com/wp-content/uploads/2015/04/TTII_logo_2015_web3.png
Nadia Minato
2017-05-30 07:17:39
2017-05-30 07:19:47
Loyola University, Baltimore MD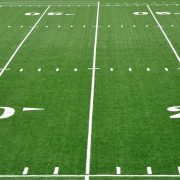 The indoor field at BYU is getting replaced.  (Direct from BYU website):  "The Indoor Practice Facility allows the Cougars to practice indoors during inclement weather. It's cool in the summer and warm in the winter. At 106,000 square feet and 93 feet at its highest point, the facility is massive. It includes full-sized soccer and rugby pitch with removable goal posts. There are also four video platforms 40 feet above the playing surface and two suspended goal posts."
We are pleased to be the supplier of infill sand from our AZ facility for this great athletic field.
http://www.ttiionline.com/wp-content/uploads/2014/07/shutterstock_82020916.jpg
1959
4247
Nadia Minato
http://www.ttiionline.com/wp-content/uploads/2015/04/TTII_logo_2015_web3.png
Nadia Minato
2017-05-11 08:12:47
2017-05-30 07:22:54
Brigham Young U - Provo, UT