With all the concerns over crumb rubber in recent publications, you may be looking for an alternative infill….
TTII's PLAY-SAFE 65 EPDM INFILL
TTII Play-Safe 65 EPDM is produced with a very strict quality control program.  This 6-18 mesh black EPDM is peroxide cured, has no smell, is not oily and has no dust or fiber.  The bulk density is approximately 25 pounds per cubic foot.
TTII Play-Safe 65 EPDM looks similar to crumb rubber, the surface plays like crumb rubber but it's not crumb rubber.
TTII Play-Safe 65 EPDM has been independently tested and meets Prop 65 regulation in California. This product is environmentally friendly to the player and to the environment where it is installed.
Packaged in 2000 pound bags on pallets, TTII Play-Safe 65 EPDM infill is produced in North America – current production scheduling is between 2 and 4 weeks.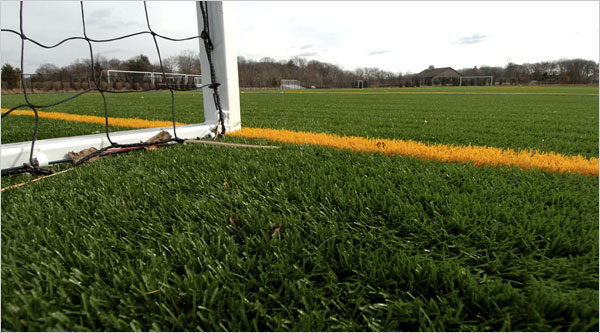 Click on the links below for specific product information!